RMA Group Co., Ltd.
Global automotive experts conduct business in the automotive industry Industrial machinery, food, hotels, services and engineering consulting, but more than 80% are in the automotive business. The manufacturing plant is located in Laem Chabang, Thailand. The company's strength in being a contractor to modify cars to suit the needs of customers' cars. And suitable for use in each terrain such as desert areas, snow, cold areas, negative temperatures, forest area which normal cars can't work, such as bulletproof cars, desert cars or high areas with low oxygen levels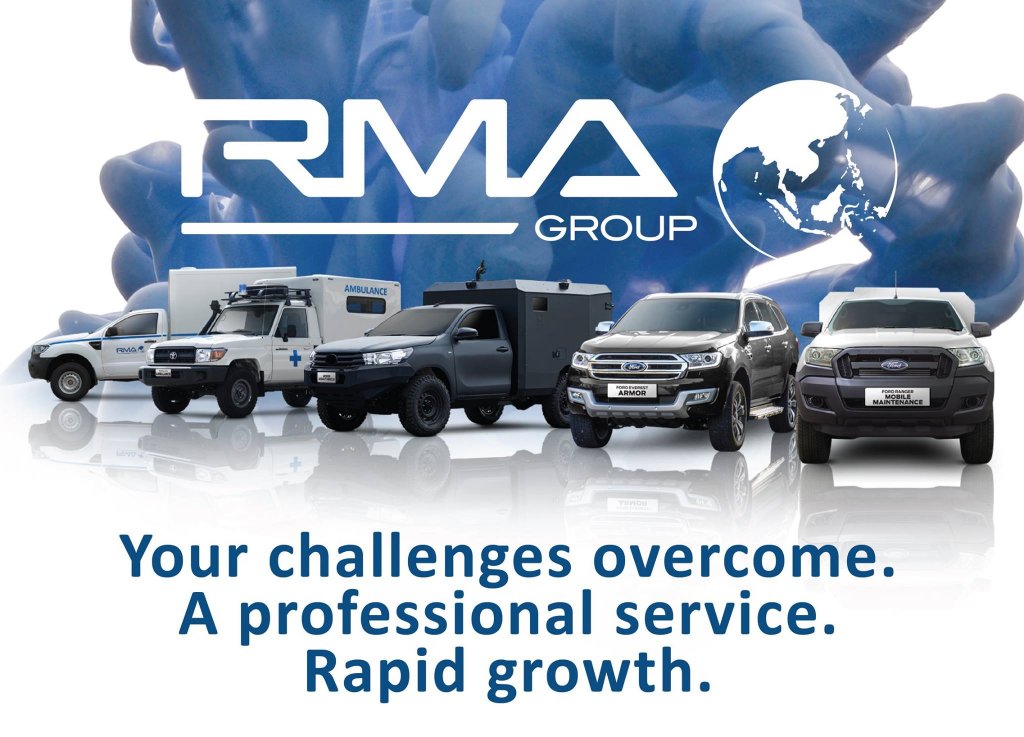 Currently, RMA has exported cars to be sold in 87 countries around the world as well. With more than 30 years of experience in the automotive business of the company, RMA is also a licensed modification such as Ford, Land Rover, Nissan. In addition, businesses in Thailand It is also a dealer for Mitsubishi and Ford cars.
The Mitsubishi RMA service center is a showroom that sells all models of Mitsubishi cars. And body and paint repair services with a team full of quality so that users receive excellent service.
Car brand dealer business, affiliated with RMA Group Thailand